Minted Mushy Peas & The New Green Toast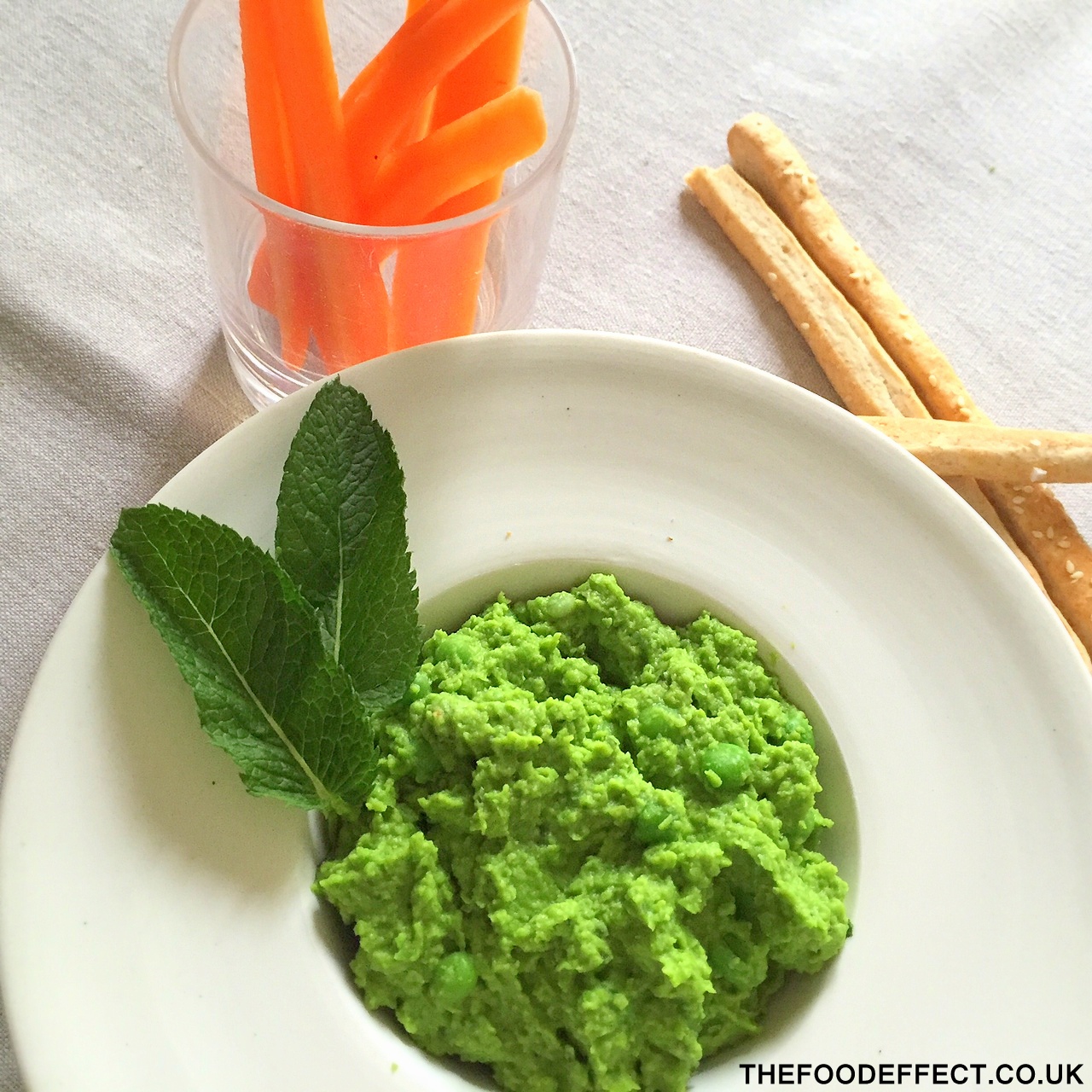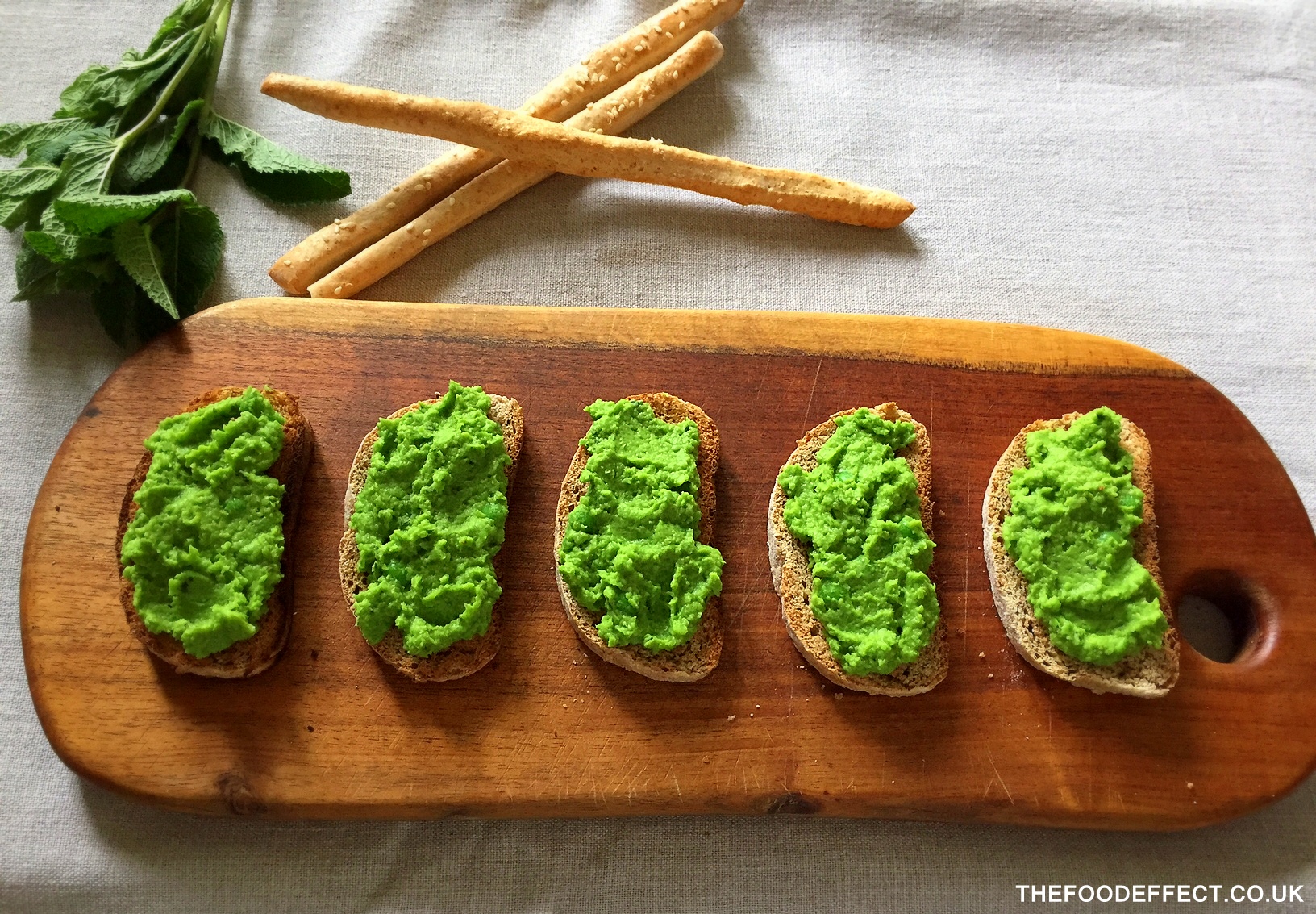 I think we've all seen enough pictures and recipes for every variation of "Avocado Toast" you could possibly imagine.  Don't get me wrong, I'll always be a lover and advocate of the classic Avo Toast, but in this post, toast says goodbye to avocado and welcomes peas as its new best friend.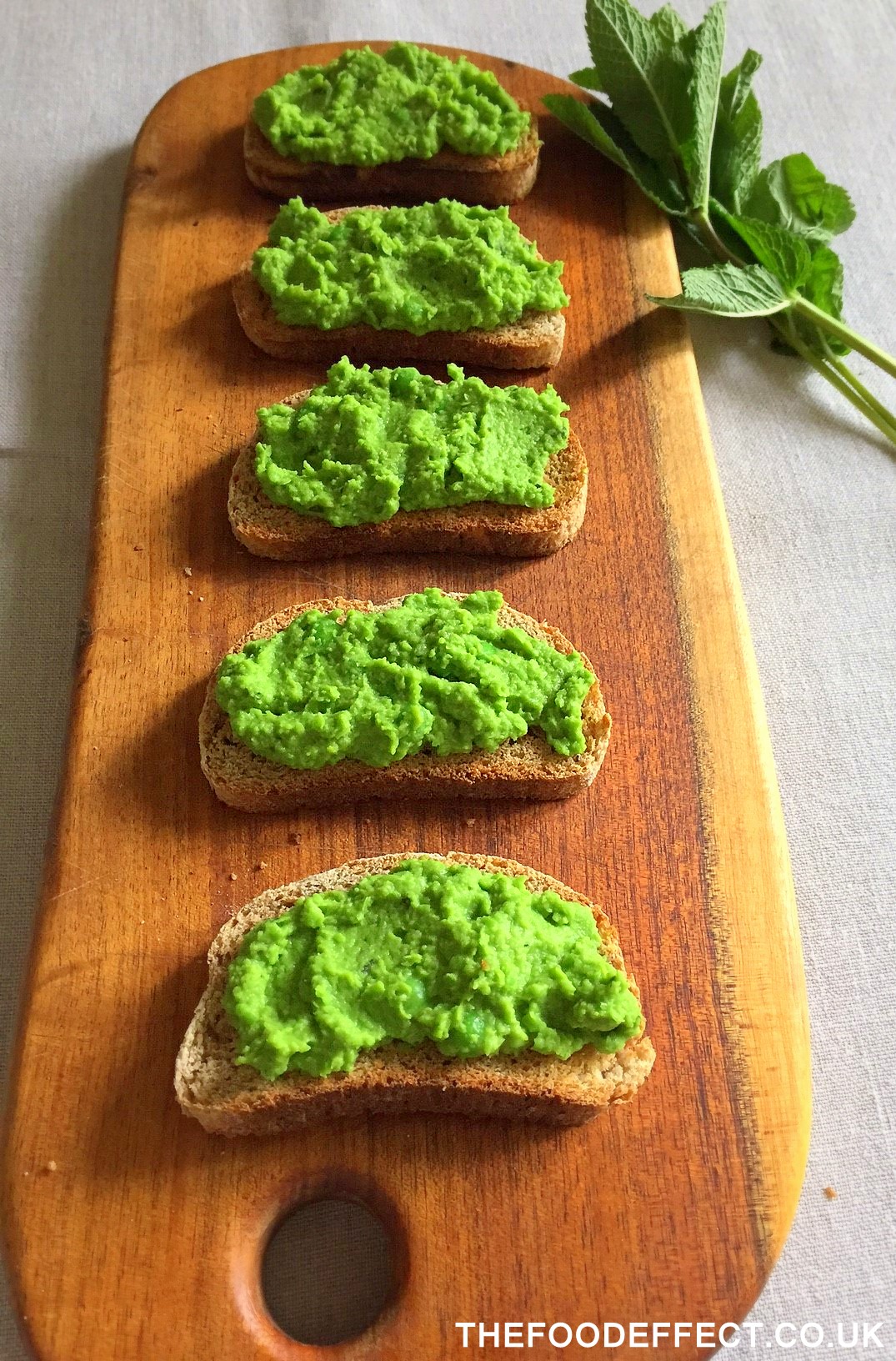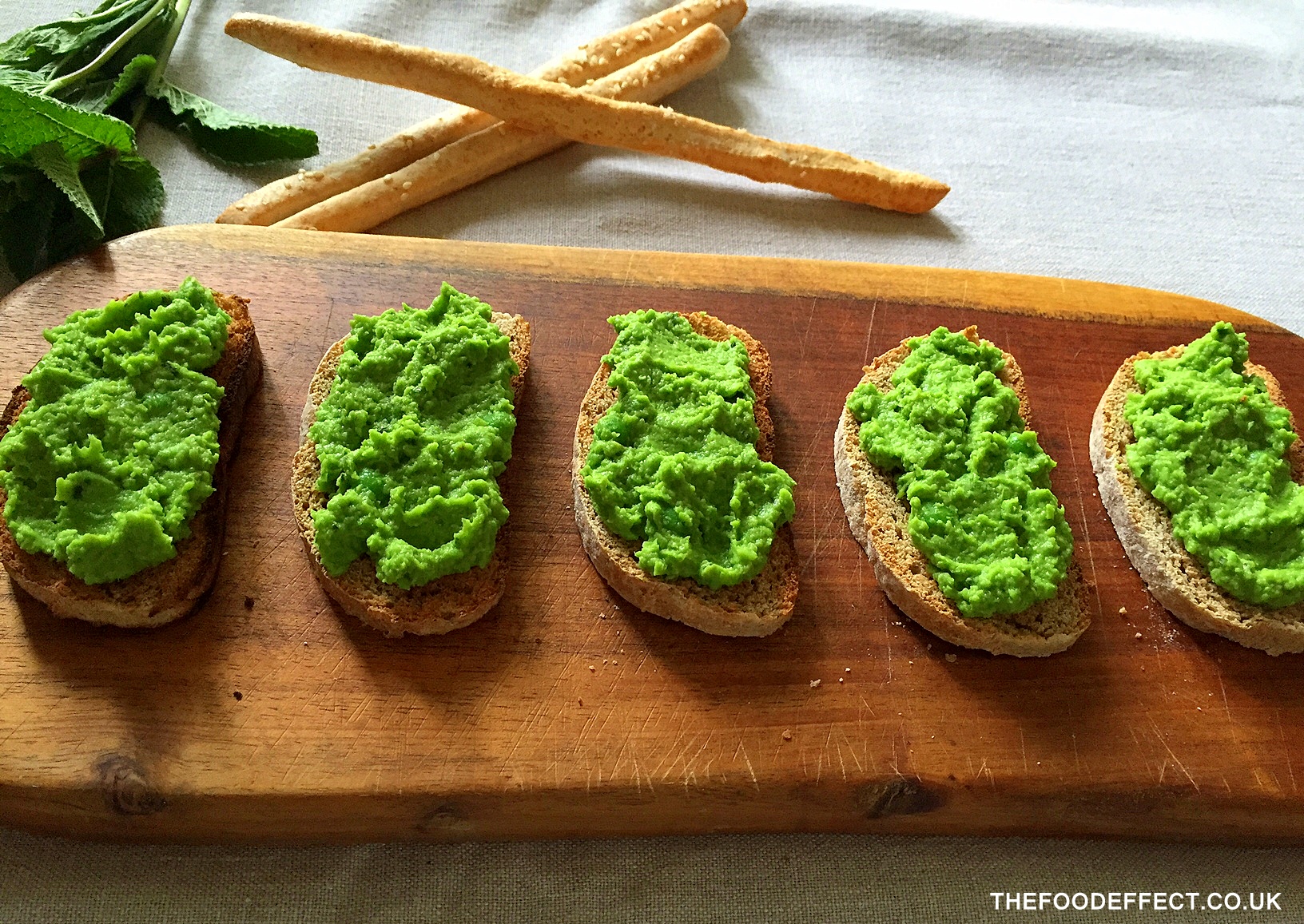 Mushy peas are one of my all-time favourite comfort foods.  Typically served with the classic fried fish and chips, this dish is not only FAR healthier but also, perhaps surprisingly, even more delicious!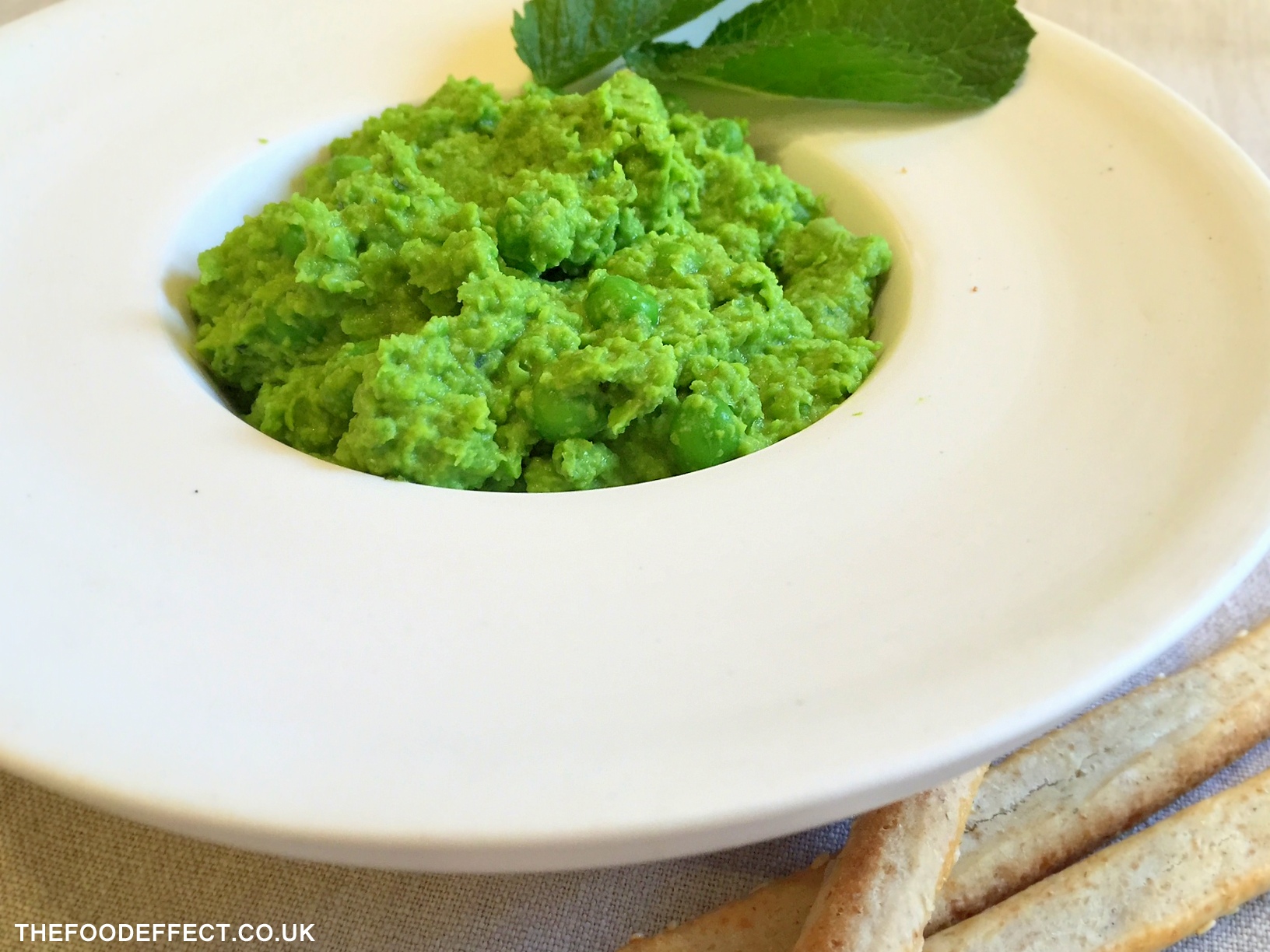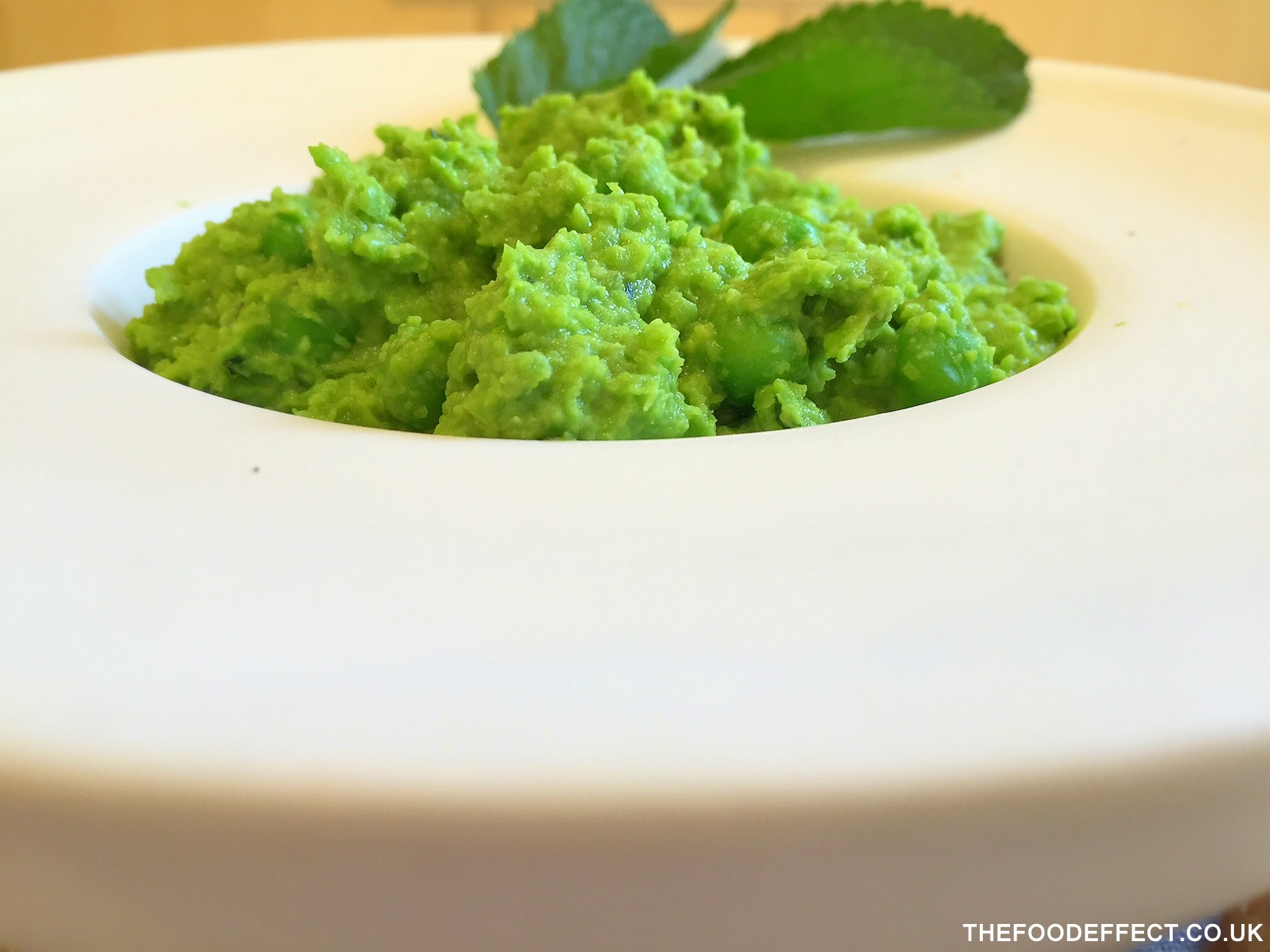 A perfect mixture of comfort and delicacy, this version is made slightly more elegant with the addition of fresh mint, putting a new twist on the old classic.  It's also made more Food Effect friendly by serving it with some grilled fish or by being whipped up for dipping crudités, crackers or topped on some wholesome whole-grain toast (with a poached egg on top if you fancy!) – on par in both taste and healthiness with the classic Avo Toast.
I like to use a hearty, grainy toast for this recipe, but serve it on whatever bread you fancy – just make sure you give this new "Green Toast" a try!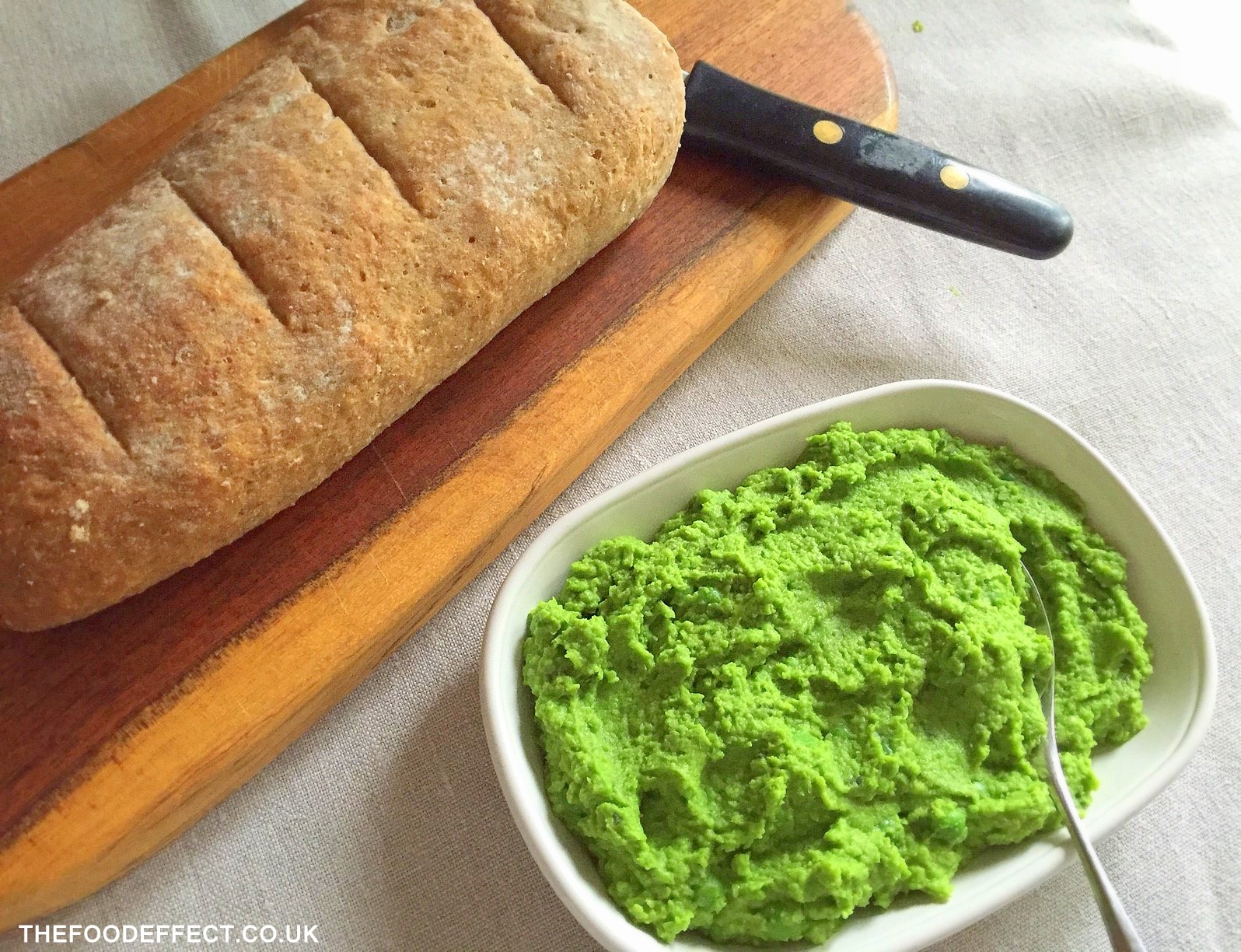 I love this dish for brunch or lunch (perhaps paired with some soup), but if you cut your toast into quarters or use smaller baguette shaped pieces, you've got a quick, easy, and impressive appetiser on your hands, too.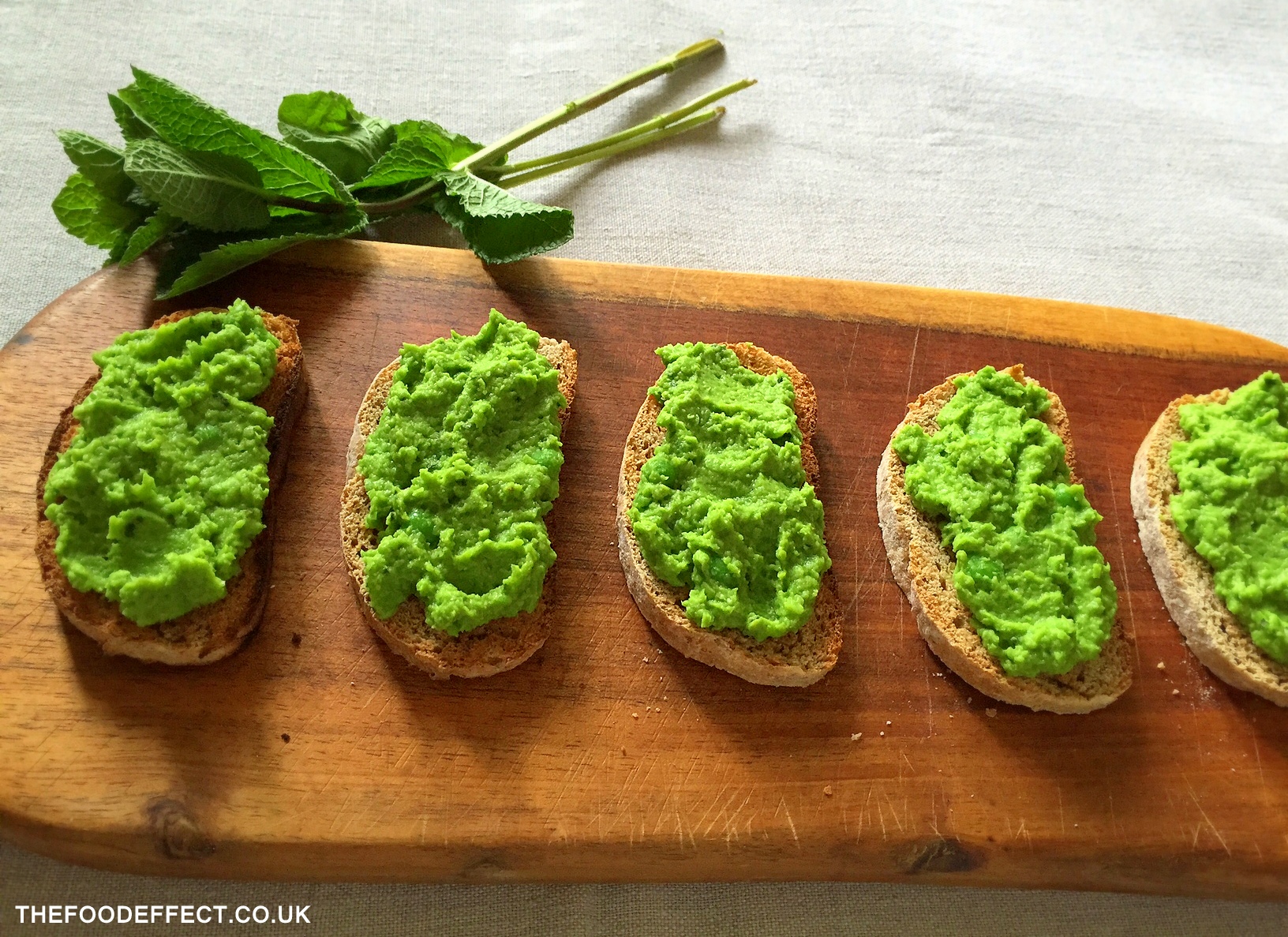 Apart from its delicious taste, this Minted Mushy Pea Dip also has nutritional benefits to match:
Peas are a good source of protein, B vitamins and a variety of minerals including phosphorus, manganese, magnesium, potassium and iron.  They are also an excellent source of dietary fibre, Vitamin C, Vitamin K and carotenes, which are important anti-oxidants.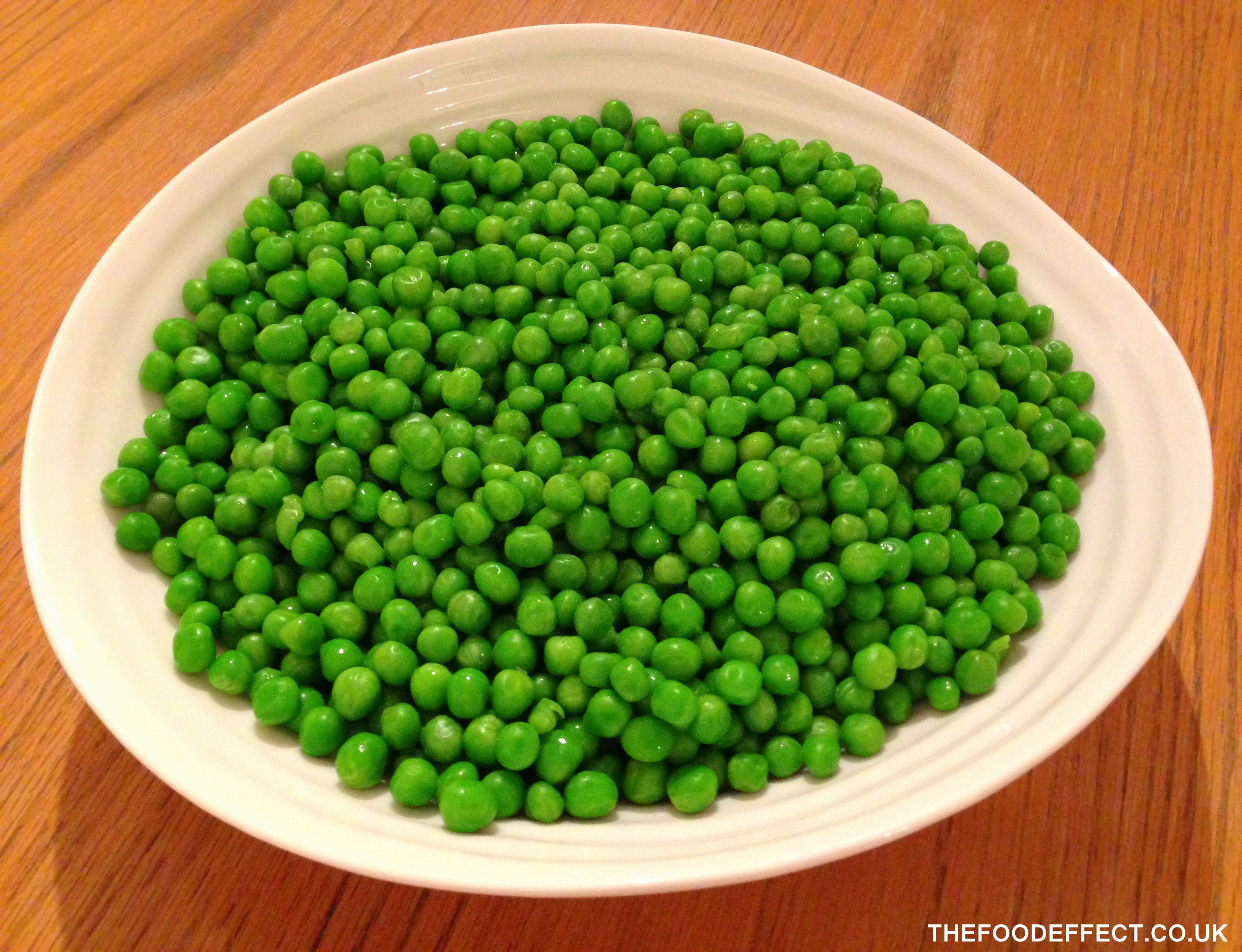 Mint leaves provide a wide range of health benefits.  They have been shown to be an excellent digestant, relieve spasms of the digestive tract and ease the symptoms of irritable bowel syndrome.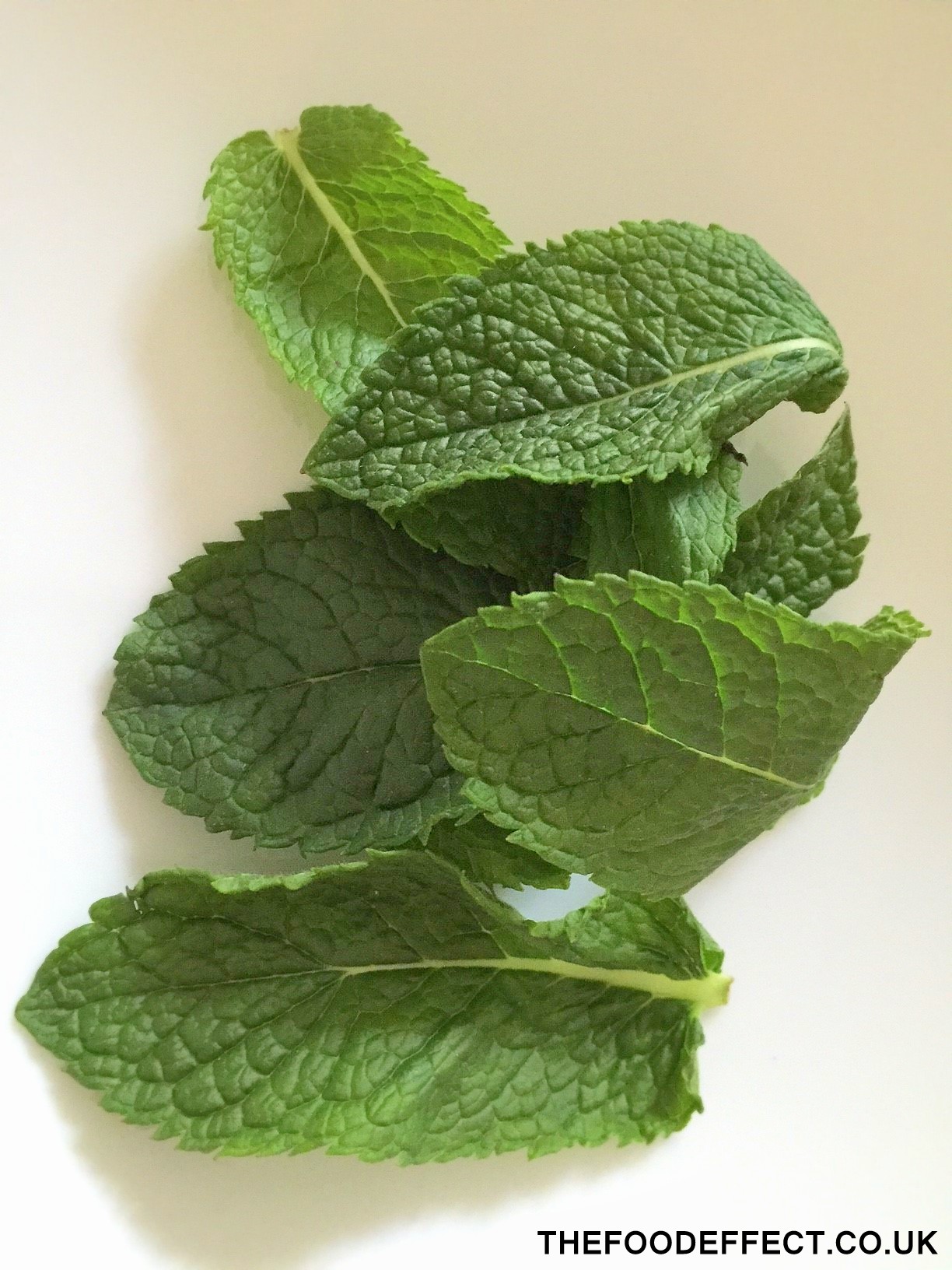 So whether you serve this for dinner with fish, for lunch on toast or as a snack with some crackers or crudities, be sure to give this dish a try soon! 🙂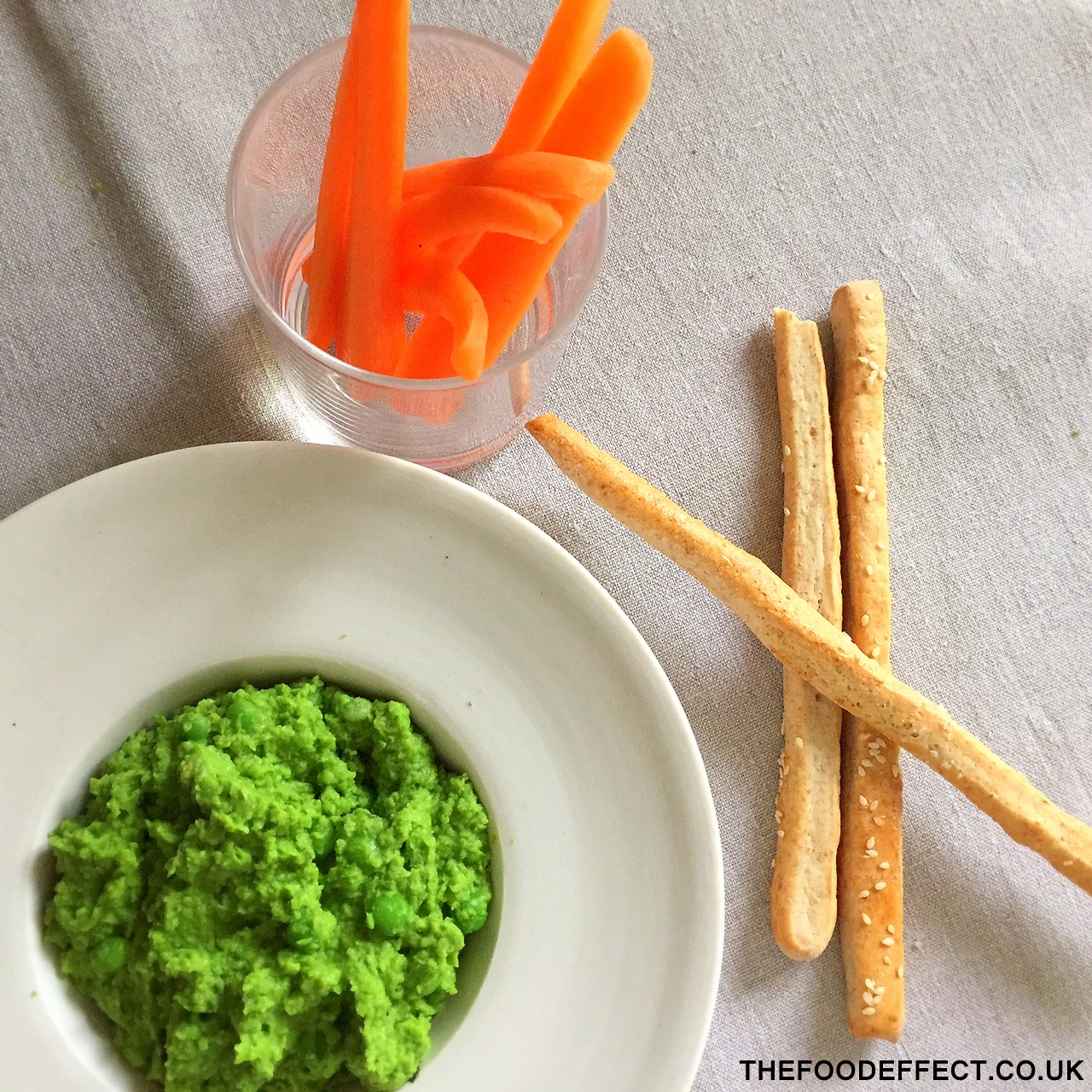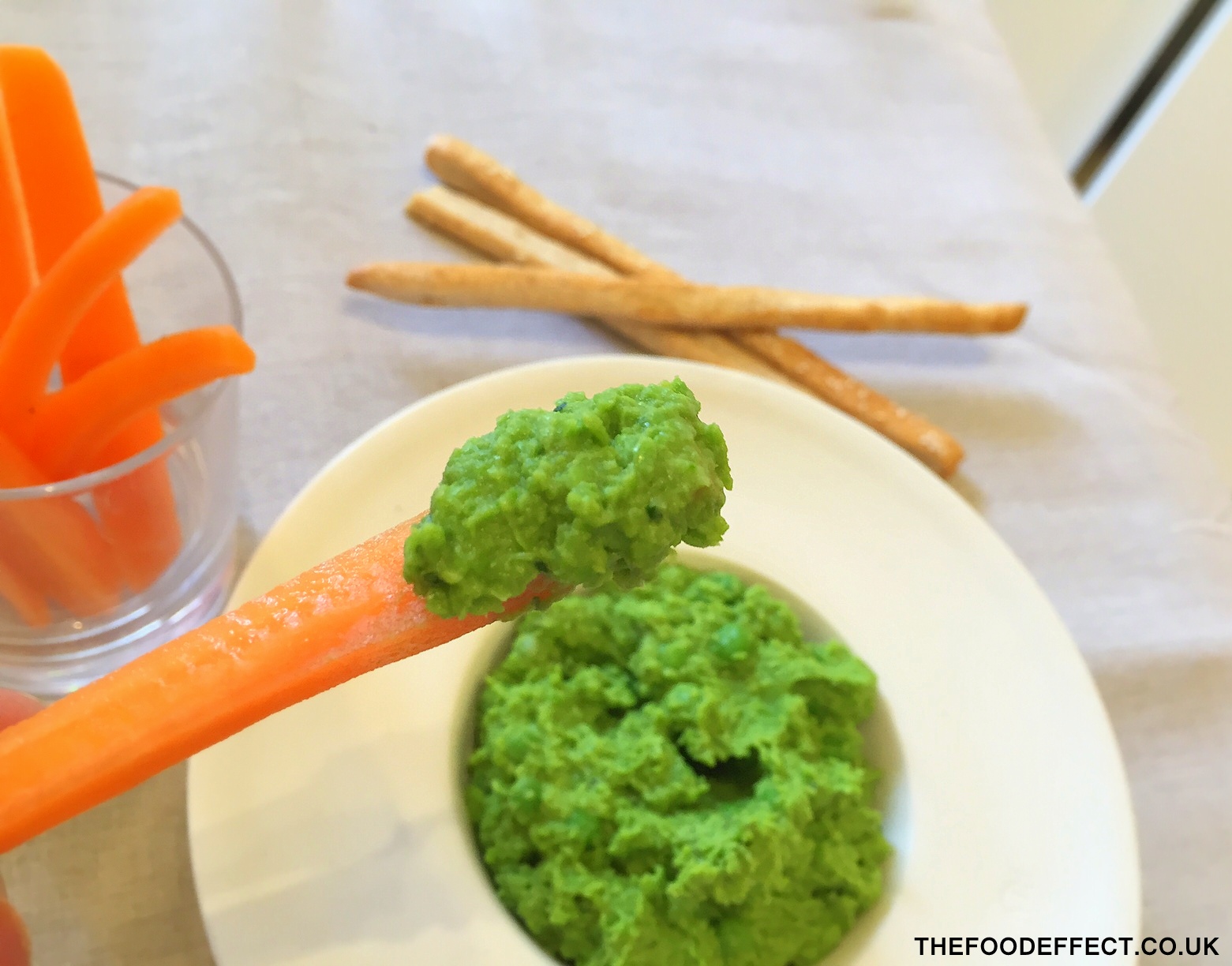 Minted Mushy Peas
Recipe
Serves 4
Ingredients
500g frozen peas
3 Tbsp. olive oil
6 mint leaves
Salt and pepper, to taste
Directions
Put frozen peas in a bowl and cover with BOILING water for 5 minutes to defrost.  Drain the peas and then run under COLD water to refresh and keep the colour bright green.  Strain, shaking off as much excess water as possible.  Reserve about 2-3 Tablespoons of the peas.  Place the remaining peas into a sauté pan, along with the olive oil and 2 Tbsp. water.  Cook over a medium heat until all the water has evaporated and the peas are cooked through.  Allow peas to cool completely, then place the cooked peas into a blender (or use a hand-held blender) and purée.  While blending, add the mint leaves and a generous pinch of salt, and black pepper to taste.  Fold in the reserved whole peas and serve.  Delicious as a side dish, or on toast (see below).  Yum! 🙂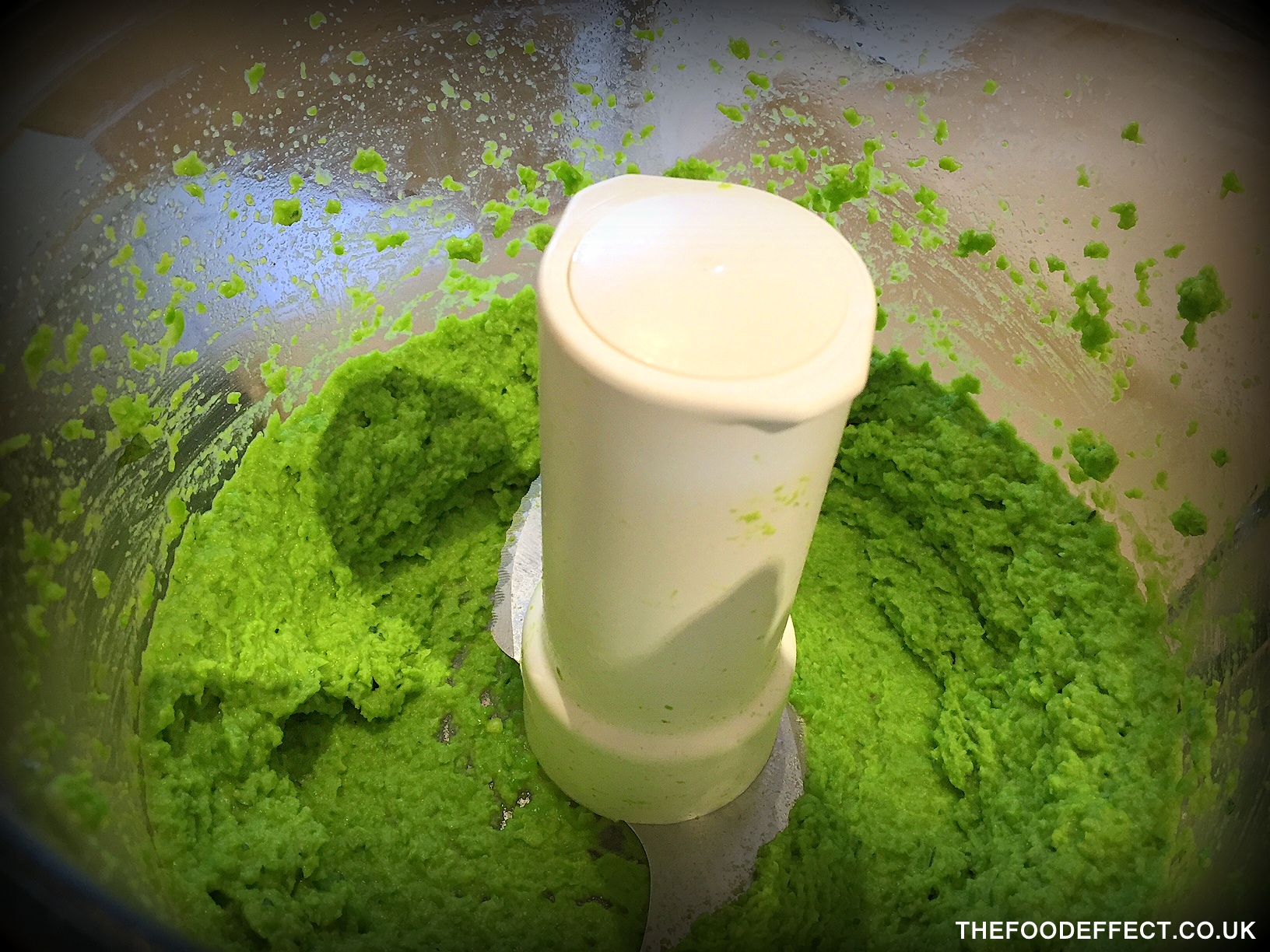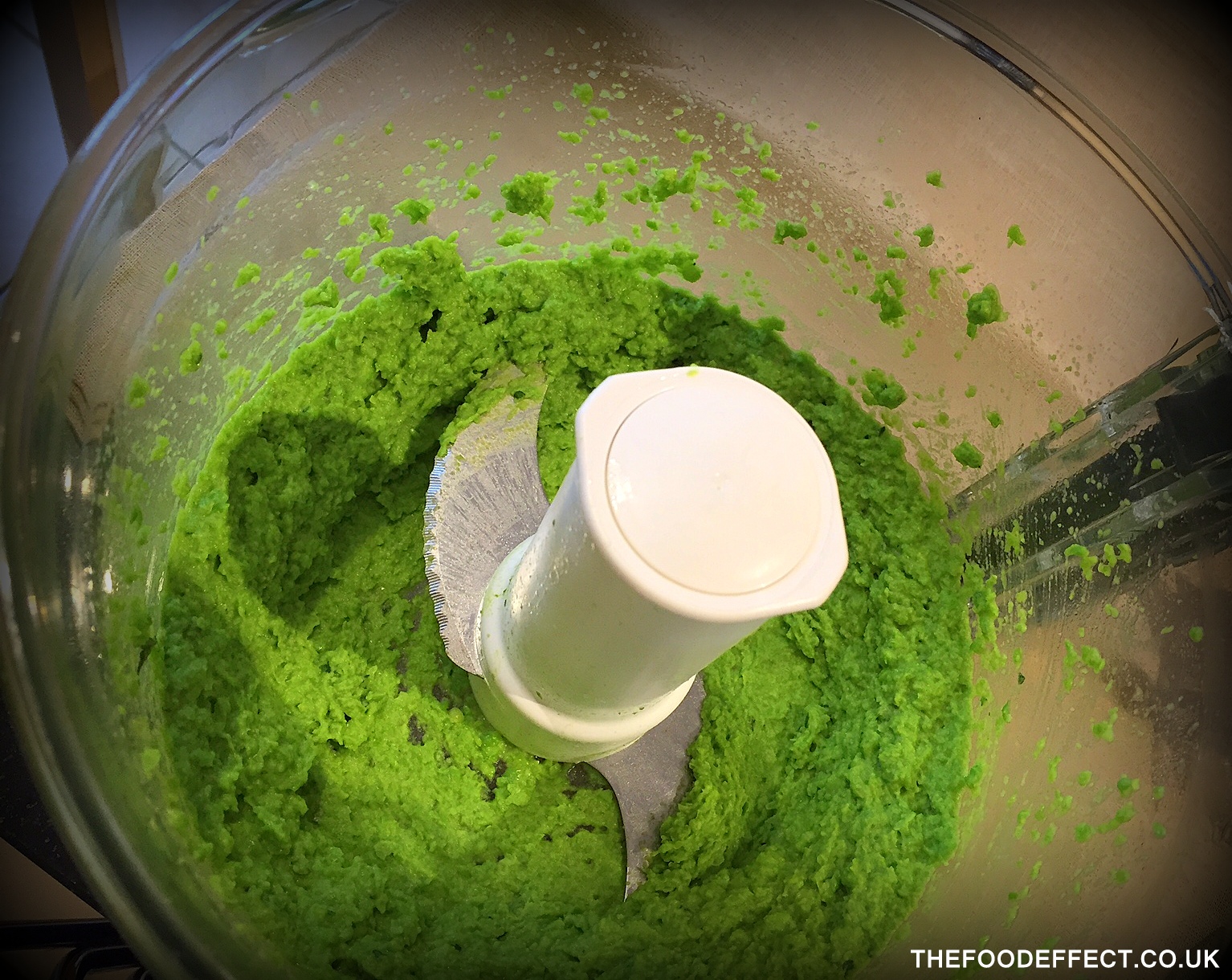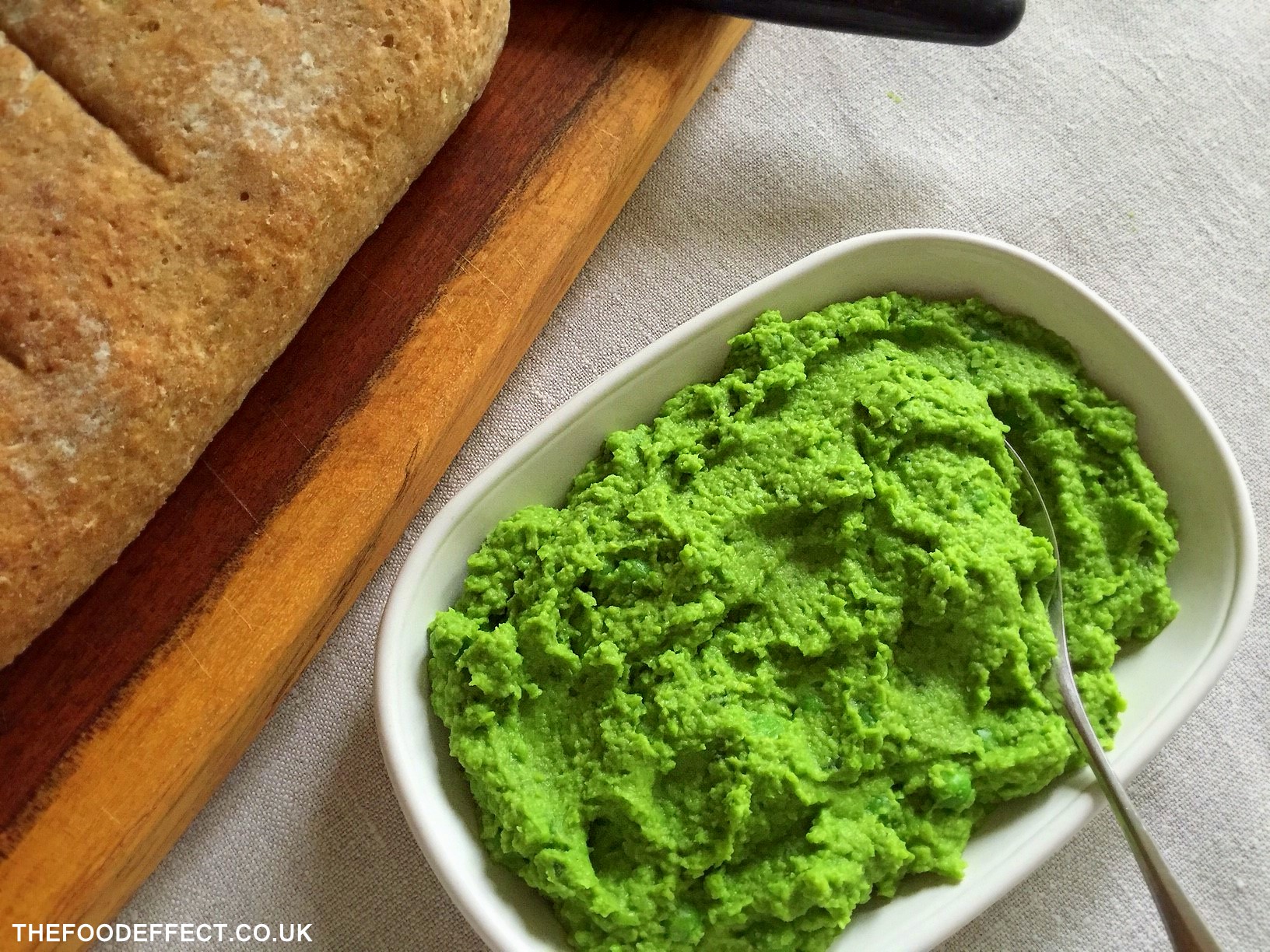 Minted Mushy Peas on Toast
Serves 4 (2 slices of toast per person)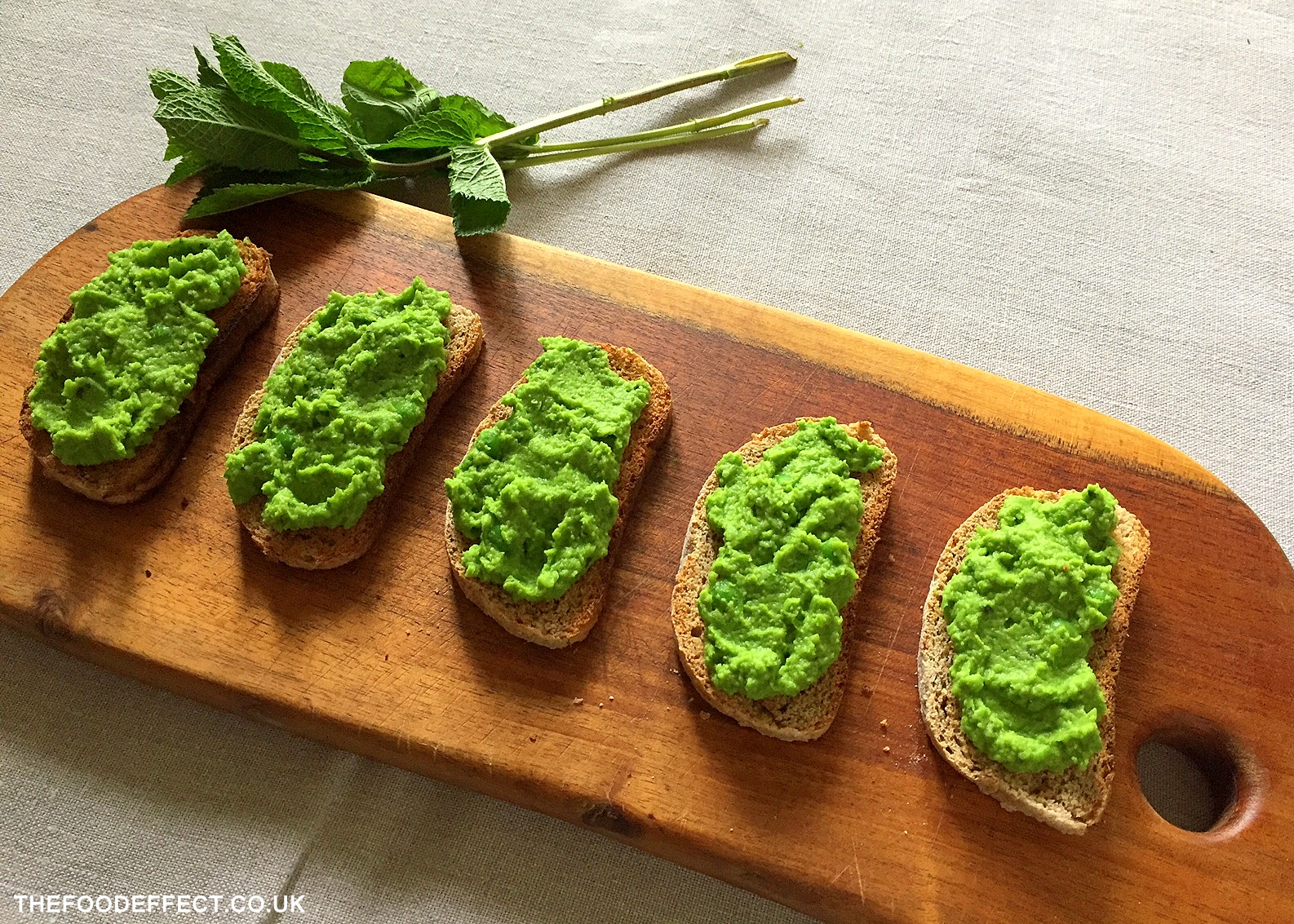 Ingredients
1 batch Minted Mushy Peas (recipe above)
8 slices whole-grain toast
Salt and Pepper to taste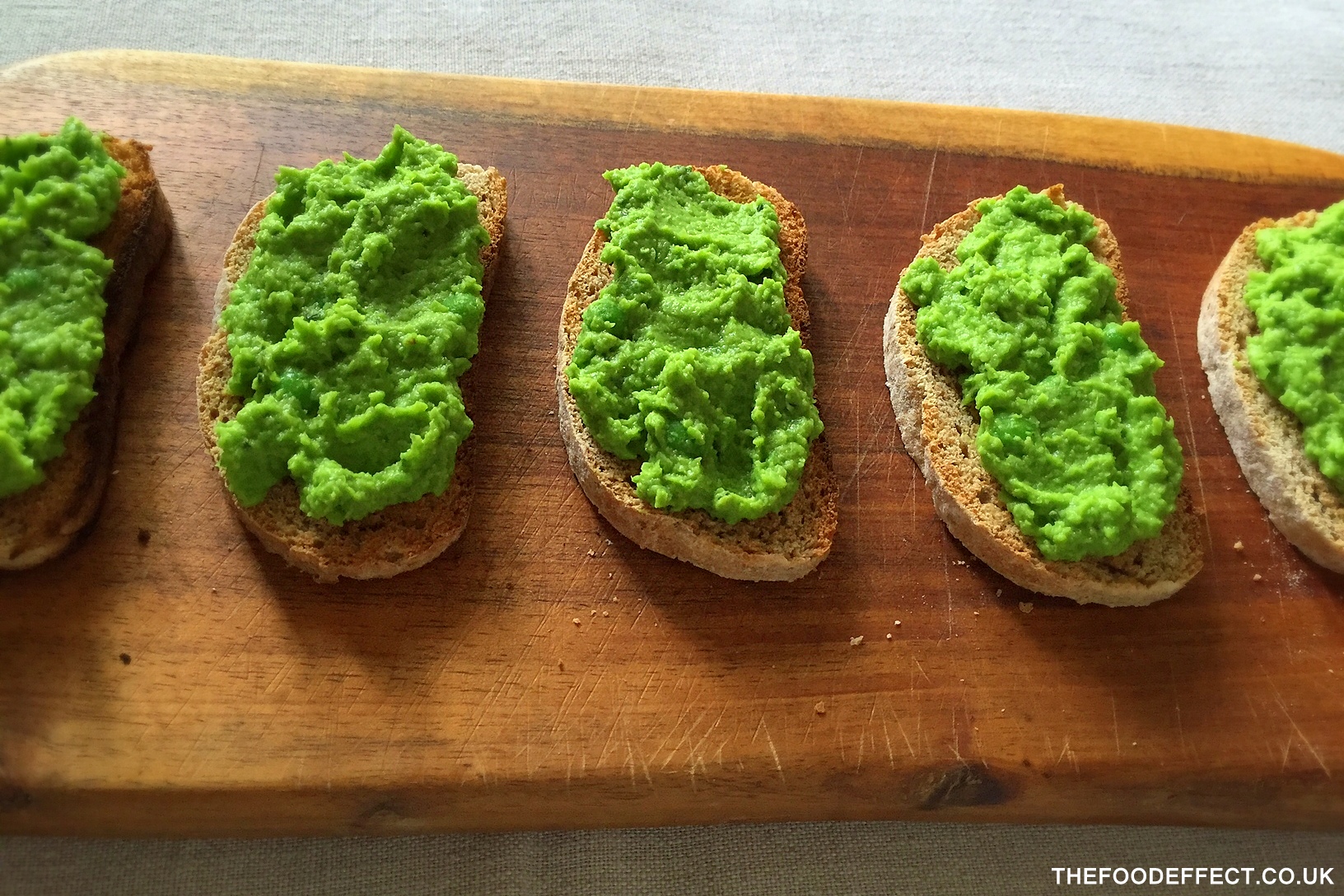 Directions
Top each slice of toast with a thick layer of Minted Mushy Pea spread.  Sprinkle with salt and pepper.  (Top with a poached egg if desired.)  Serve and enjoy! 🙂